Bellow Seal Valves are used to avoid exposure of Hazardous Chemicals to the atmosphere or to avoid loss of energy. In most cases, it is both. We at Shrikar Valves Pvt Ltd, with more than a decade's worth of experience, have been consistently providing top quality Bellow Seal Valves to achieve this.

In the image, you can see large size Bellow Seal Gate Valves for Thermic Fluid Application which were dispatched to a reputed Company.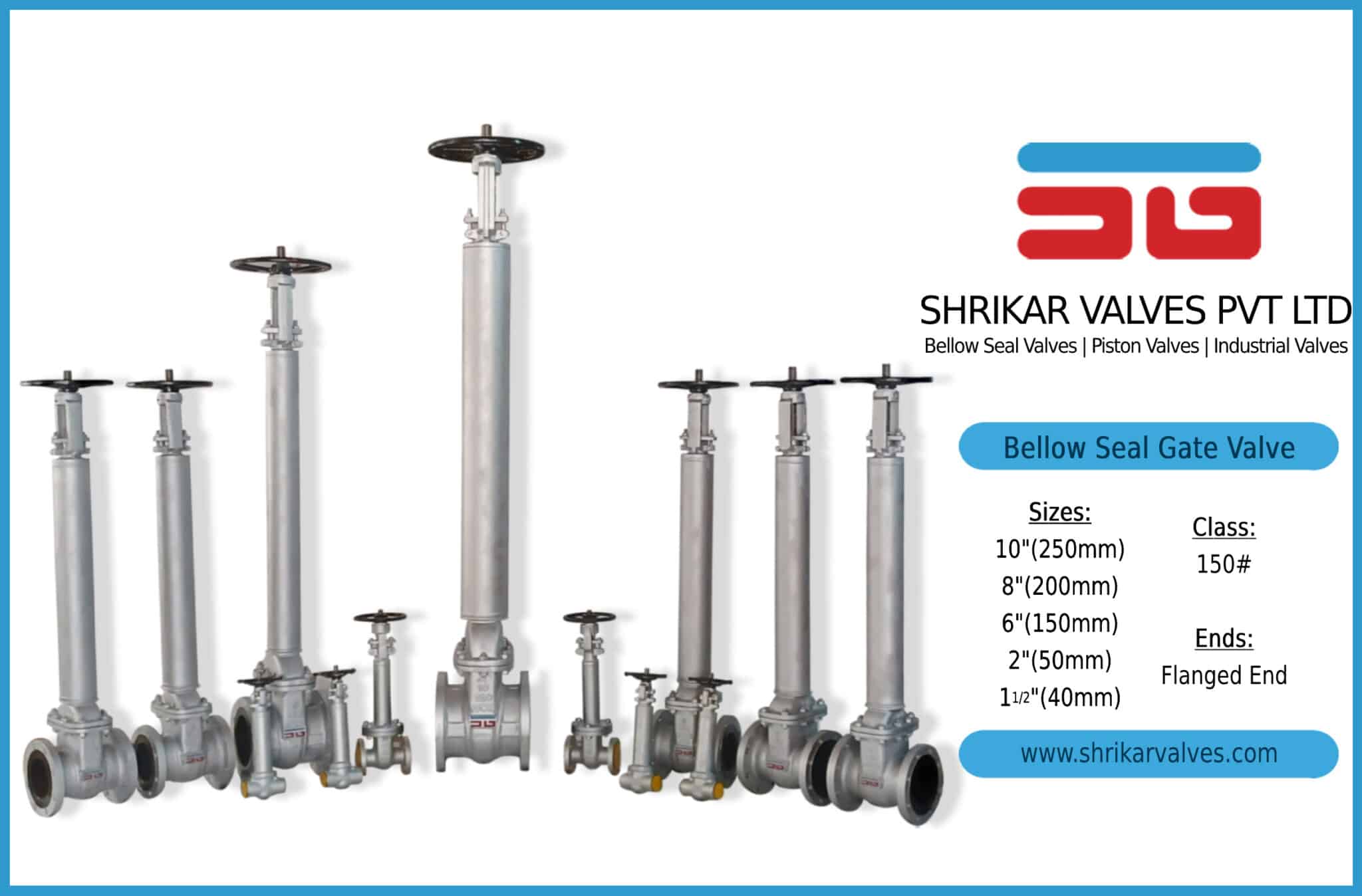 Large consignment of Bellow Seal Valves dispatched to a reputed OEM.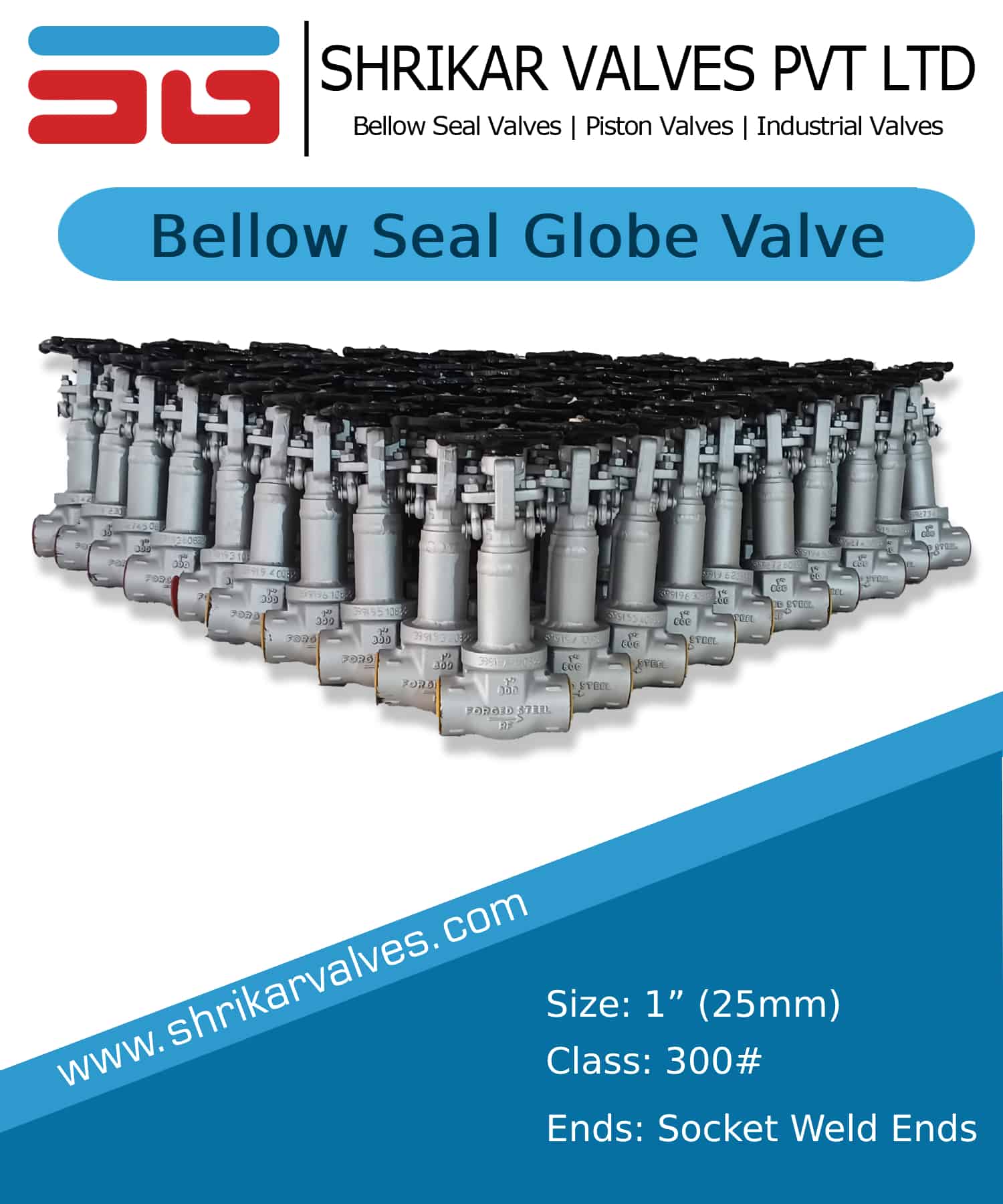 Bellow Seal Gate Valve 8″(200mm) 300# Flanged End for Thermic Fluid application where the medium will be at 300°C . The Valve is almost 7 feet tall!
Bellow Seal Globe Valves for Chlorine Gas(Cl2) application successfully dispatched.