Range of Products in Piston Valves
We manufacture Glandless & Seatless Piston Valves. It is a Globe Valve with a difference. 
As the sealing is due to resilient rings coming in contact with metallic Piston, it has a large sealing surface. It is ideal for Class VI Leak Tightness. Presence of graphite rings ensures excellent lubrication and very low friction when piston is operated. It has a very low maintenance cost since the rings can be replaced while on line. 
Piston Valves are ideal for Steam, Thermic Fluid, Vacuum, Compressed Gases, Hot Air and other Critical Media. The Graphite Rings in the Piston Valves are reinforced with Stainless Steel to provide resiliency and long life.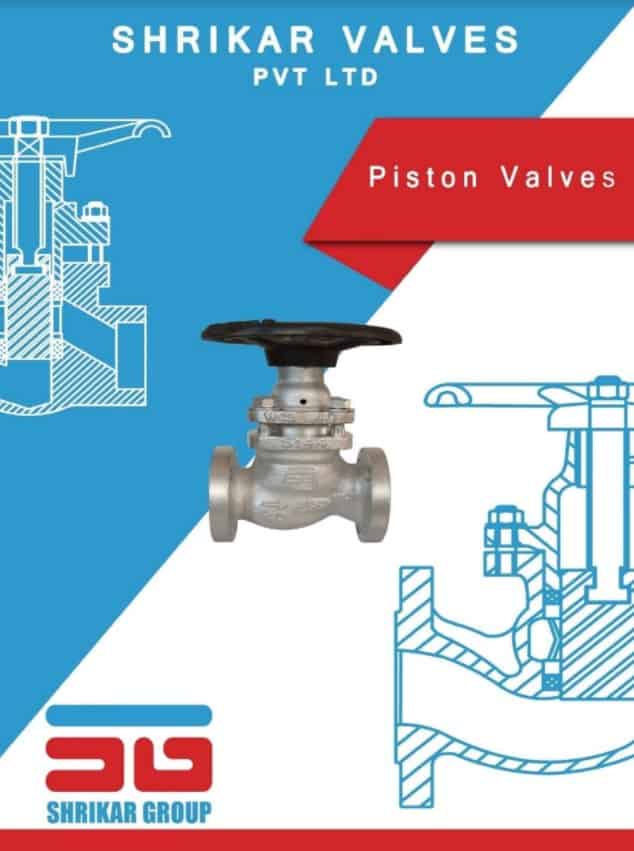 Check out the Catalogue for the Bellow Seal Valves built by Shrikar Valves Pvt. Ltd.

A complete guide to the various types of Industrial Valves we build, with detailed specifications along with an insight in the manufacturing process.

View or Download, if you wish to know our intricate love for manufacturing valves that are environmentally friendly and made from the best materials possible.


View / Download