Range of Products in Bellow Seal Valves
Bellow Seal [Valves] for High Temperature & Critical Applications like Hazardous Chemicals. Shrikar Bellow Seal – Valves are designed and made keeping in mind the criticality of applications where leakages to atmosphere cannot be tolerated. 
Today, these Valves are considered as the most reliable method to contain leakage to the atmosphere. These Valves are designed for long life which effectively makes it economical. No energy loss due to leakage contributes to prevention of global warming and protection of environment.
Our Valves are constructed in Cast and Forge bodies in Carbon Steel, Alloy Steel or Stainless Steel. The Bellows are of various Materials to suit different media. Utmost care is taken while manufacturing the Bellow Seal – Valves at different stages so that only fine quality is dispatched to the customers.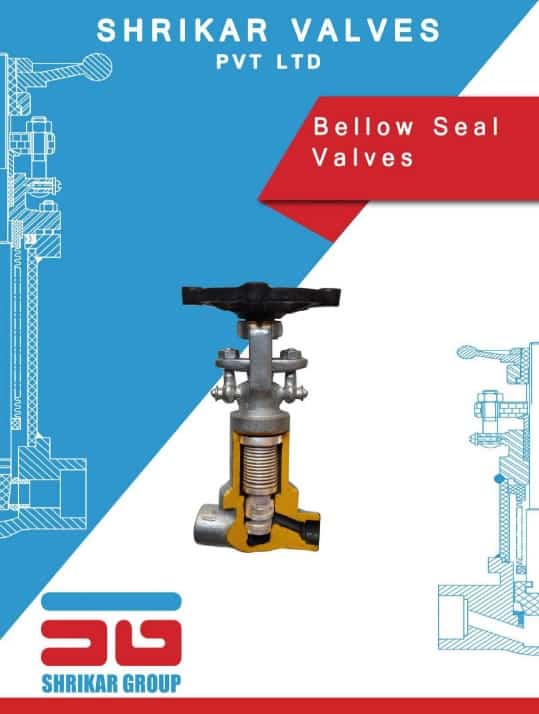 Check out the Catalogue for the Bellow Seal - Valves built by Shrikar Valves Pvt. Ltd.

A complete guide to the various types of Industrial Valves we build, with detailed specifications along with an insight in the manufacturing process.

View or Download, if you wish to know our intricate love for manufacturing valves that are environmentally friendly and made from the best materials possible.


View / Download
Check our our other range of products that fulfil your Industrial Valve requirement. Piston Valves are also our Primary Focus and we are committed to provide you with the top of the line products.