Bellow Seal Forged Globe Valve
Bellow Seal Valves are the Primary Focus of Shrikar Valves Pvt. Ltd. and we make sure we manufacture and provide the best Industrial valves there is. 
The Following are the technical details and some prominent features of the Bellow Seal Forged Globe Valve, one of the best among the range of Bellow Seal Valves manufactured by Shrikar Valves. 
Design and manufacture: BS 5352
Inspection & Test :API 598
Face-to-Face: Manufacturer's standard
End Connection: Socket Weld ends to ANSI B16.11.
Size & Pressure :1/2″~2″, ANSI CLASS 150 to CLASS 1500
Materials of main parts: Forged Steel (A 105/LF2/F6/F11/F22); Stainless steel (F304/F316/F304L/F316L).
Bellow material: AISI316Ti, INCONEL, HAST C-276.
of the Bellow Seal Forged Globe Valve
Fully welded Valve body/bonnet and bellows.
Rising stem, non rising hand wheel ensure linear movement of stem.
Full size safety gland packing made of pure graphite/PTFE.
Metal back seat acts also as stroke limiter in open position.
Multiple wall, fully flushed stainless steel IMPORTED bellows, designed for 10,000 cycles; fully welded.
Swivel Conical shaped plug or flat disc made of hard chromium steel AISI 410 or reinforced with stellite 6.
Press Fitted Body Seat in AISI410 or hard faced with stellite 6 or 21.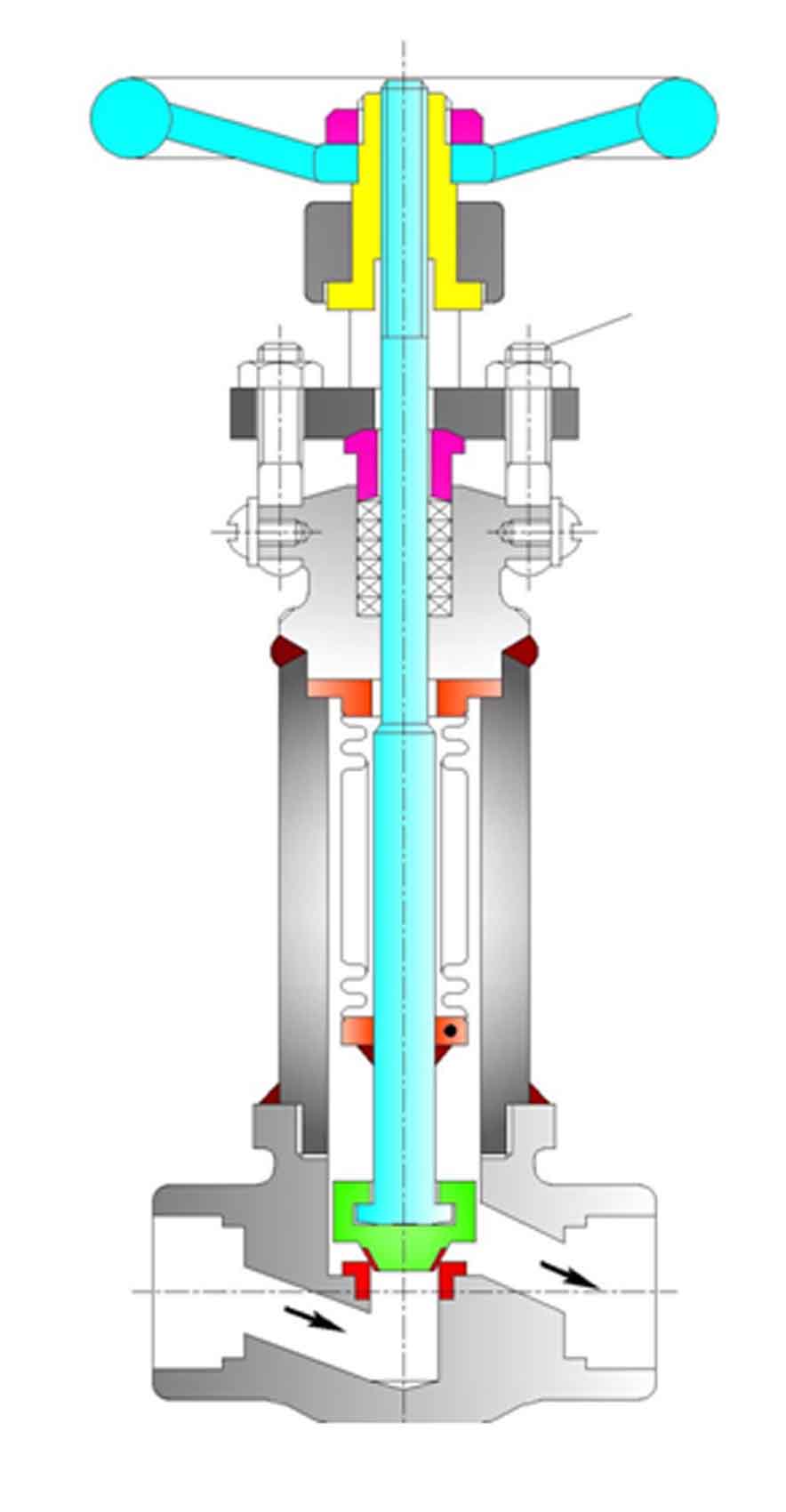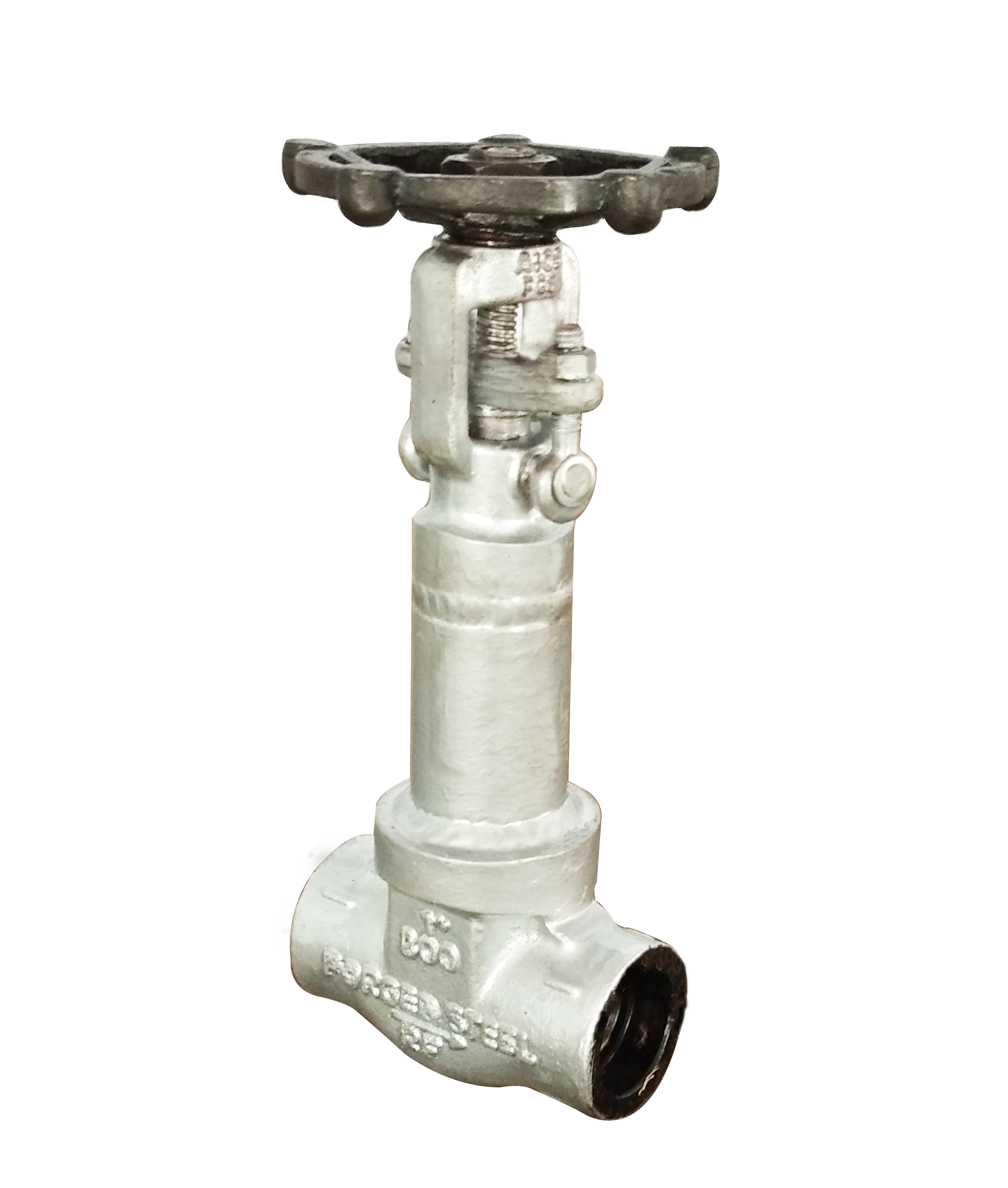 Other Bellow Seal Valves We Make